Headphones & Earphones
Wired and Bluetooth Headphones, Earphones and In-ear Monitors
If you are like I was when I first started looking for good headphones it can be a bit intimidating. There are so many brands, models, and styles to choose from. Fortunately for you I am offering headphone solutions that are right for both your sound quality expectations and budget. Before I get into specifics about headphones I feel a short introductory course on headphones will help you to make a better, more informed decision.
First, there are three main styles of headphones generally now available. On or over ear, in ear monitors (IEM), and earbud style headphones make up 99 percent of the headphone market. Which style is right for you? This decision depends a lot on where and how long you will be listening to your headphones as well as which devices you intend using them with. At PC audio I can help you sort through all of the confusing numbers and specifications about headphones and let you get back to the pleasure of listening to your own private concert.
When choosing headphones, comfort should be your first determining factor in your purchasing decision. If they aren't comfortable to wear you won't use them! Everyone's ears are very different both in how they perceive sound and in their physical shape. Because of this it is very important to find headphones which you can wear comfortably for hours. PC audio are proud to have made Shure from the USA our headphone brand of choice. Shure offer headphones for under $100 dollars to over 1000 dollars per pair! The sound and build quality, reliability, and value that Shure headphones and in ear monitors represent are phenomenal.
Another important factor for headphones most people don't consider is after-warranty parts availability. If your headphones are out of warranty and something as simple as your cable breaks ask yourself a couple of questions. How difficult is it to obtain a replacement part and is it available quickly at a reasonable price. Fortunately both these potential concerns were dealt with when choosing Shure as my headphone brand.
Shure have been around for over 80 years and are industry renowned for their build and sound quality as well as legendary reliability and after sales service. Since 1925 musicians and music enthusiasts from all over the world consistently choose Shure products for their unparalleled sound quality and performance capabilities.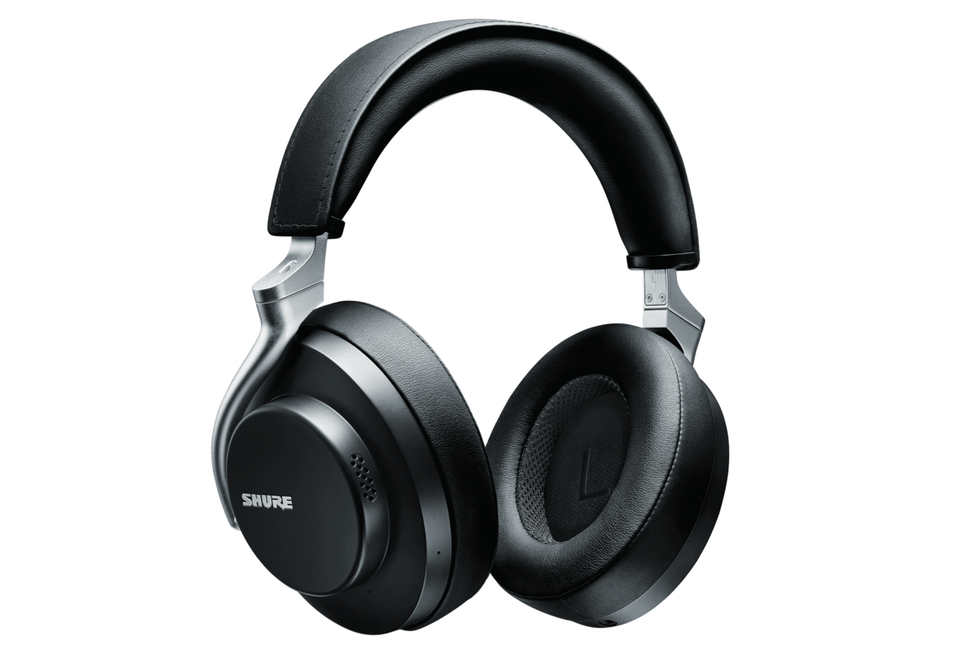 Service and parts availability for Shure is handled right here in Canada and is outstanding. I have the complete range of Shure headphone models available including the outstanding new Shure AONIC wireless headphones and earphones. These exciting new models ensure that music lovers, audiophiles, and musicians will have the most premium listening experience — no matter where they are.
Call PC Audio Today
Call Michael directly at 519.434.3290 or on his cell at 519.619.1531.
Email
Email Michael at PC Audio, michael@pcaudio.ca.