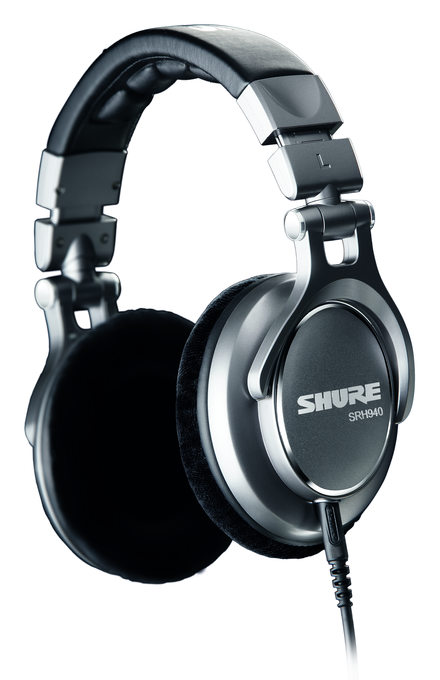 Headphones, Earphones and In-ear Monitors
If you are like I was when I first started looking for good headphones it can be a bit intimidating. There are so many brands, models, and styles to choose from. Fortunately for you I have devoted a large amount of time and research to come up with a headphone solution that's right for both your sound quality expectations and budget. Before I get into specifics about headphones I feel a short introductory course on headphones will help you to make a better, more informed decision.
First, there are three main styles of headphones generally now available. On or over ear, in ear monitors (IEM), and earbud style headphones make up 99 percent of the headphone market. Which style is right for you? This decision depends a lot on where and how long you will be listening to your headphones as well as what you intend on powering them with. At PC audio I can help you sort through all of the confusing numbers and specifications about headphones and let you get back to the pleasure of listening to your own private concert.
When choosing headphones, comfort should be your first determining factor in your purchasing decision. If they aren't comfortable to wear you won't use them! Everyone's ears are very different both in how they perceive sound and in their physical shape. Because of this it is very important to find headphones which you can wear comfortably for hours. PC audio are proud to have made Shure, HiFiMAN, and Nuforce our headphone brands of choice. These manufacturers offer headphones for as little as 25 dollars to over 1000 dollars per pair! The sound and build quality, reliability, and value these companies represent are phenomenal.
Another important factor for headphones most people don't consider is after-warranty parts availability. If your headphones are out of warranty and something as simple as your cable breaks ask yourself a couple of questions. How difficult is it to obtain a replacement part and is it available quickly at a reasonable price. Fortunately both these potential concerns were dealt with when choosing Shure, HiFiMAN and Nuforce as my headphone brands.
Shure have been around for over 80 years and are industry renowned for their build and sound quality as well as legendary reliability and after sales service. Since 1925 musicians and music enthusiasts from all over the world consistently choose Shure products for their unparalleled sound quality and performance capabilities.
Founded by Dr. Fang Bian in 2007, HiFiMAN is widely regarded as one of the leading manufacturers of high performance headphones and portable audio products. HiFiMAN is especially known for its critically-acclaimed Planar-Magnetic headphones that feature state-of-the-art driver technology. The company also designs and manufactures best-in-class dynamic in-ear drivers which have also garnered awards and rave reviews.
Nuforce, based in Milpitas, California, first gained visibility for its patented Class-D power amplifiers, earning numerous awards from audio publications in the US and Japan. Armed with a devoted passion to produce, develop and sell audiophile-grade products which look as good as they sound. Nuforce founders achieved their dream of launching the company in 2005. Today, Nuforce is sold internationally and remains firmly committed to being a high performance consumer electronics company adhering to stringent quality standards, ensuring integrity and value in every Nuforce product.
Service and parts availability is handled right here in Canada and is outstanding. I have the complete range of Shure, HiFiMAN, and Nuforce headphone models available to you for a convenient, and free consultation or demonstration using your equipment in your home or office.
Call PC audio Today
Call Michael directly at 519.434.3290 or on his cell at 519.619.1531.
Email
Email Michael at PC audio, michael@pcaudio.ca.