PSI Audio
Swiss Precision Studio Monitors
Please take the opportunity to view the short PSI Audio video below which will give you a clear idea of who PSI Audio are and what they are very successfully trying to achieve.
PSI Audio? Never heard of them.
PSI Audio? Never heard of them. That was my first reaction when I first learned of Swiss active loudspeaker manufacturer PSI Audio. I was up late one night doing some research to find an active loudspeaker upgrade path for my clients that was something out of the ordinary. Enter PSI Audio of Switzerland. This company has a long history (since 1975) of both designing and manufacturing ultra-high performance active loudspeaker systems in Switzerland for recording studios as well as discerning domestic users.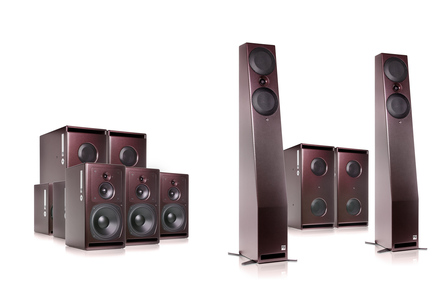 PSI Audio Website: www.psiaudio.swiss
Offering Full Range of PSI Audio Active Loudspeakers
At PC audio we are now very proud to offer this fabulous range of active loudspeakers to both discerning audiophiles and recording industry professionals. The A series active main speakers are all compatible with either one or two (!) of PSI Audio's formidable Sub 225-M active subwoofer/ bass extension speaker. These incredible sounding active loudspeakers are equally happy in either a two channel or surround configuration. PSI Audio's speakers range in price from the compact A14-M at $1200 per speaker to the superb model A25-M at $5000 per speaker. Domestic and professional users around the world are already singing PSI Audio's praises. Once you hear them you will be too!
Call PC audio Today
Call Michael directly at 519.619.1531.
Email
Email Michael at PC audio, michael@pcaudio.ca.