Falcon Acoustics Loudspeakers – Product News: 04/20 Designed For Life. Built For Performance.
PC Audio is very pleased to announce that we are now offering the superb range of Falcon Loudspeakers manufactured by Falcon Acoustics loudspeaker systems. Based in Oxford England, all of their loudspeakers continue to be hand made in Oxford.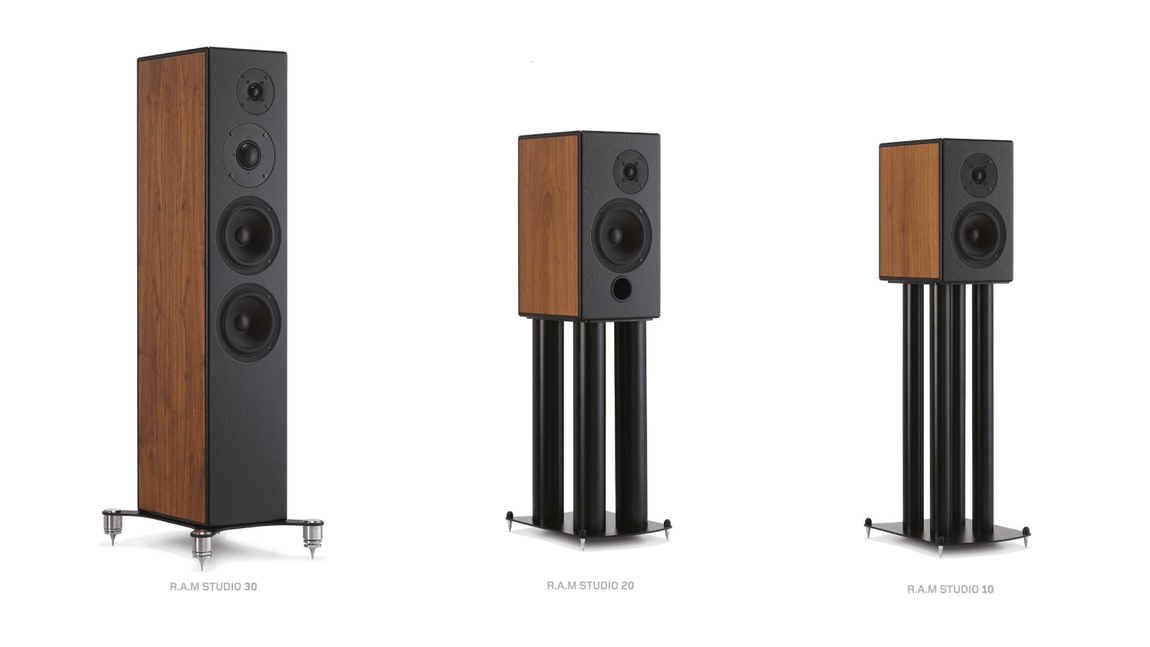 I have been searching for a range of passive loudspeakers to compliment the PSI Audio range of active loud speakers I currently offer. I wanted to provide a speaker that maintains many of the virtues of the PSI Audio active speakers while being more forgiving of some of the less pristine recordings we all know and love. Falcon Acoustics Loudspeakers are just this range of outstanding loudspeakers. These speakers work extremely well with both the Benchmark and Primare amplification solutions we currently offer as well as many other brands. Falcon Audio R.A.M. Studio speakers are not particularly difficult for any amplifier to drive.
The company was founded in 1972 by Malcolm Jones, the first Chief Design Engineer at KEF (Kent Engineering Foundry). Falcon's legacy of tradition, heritage, and innovation together with industry-leading attention to detail and quality continues to inspire their quest for audio perfection.
As Senior Development Engineer Malcolm did most of the design and development of the legendary KEF drive units - the B139, B200, B110, T15, T27 and the systems in which they were incorporated. He left KEF in 1974 having just completed the famous Reference Series 104 system and work on an active professional monitor to work full time at Falcon Acoustics Ltd.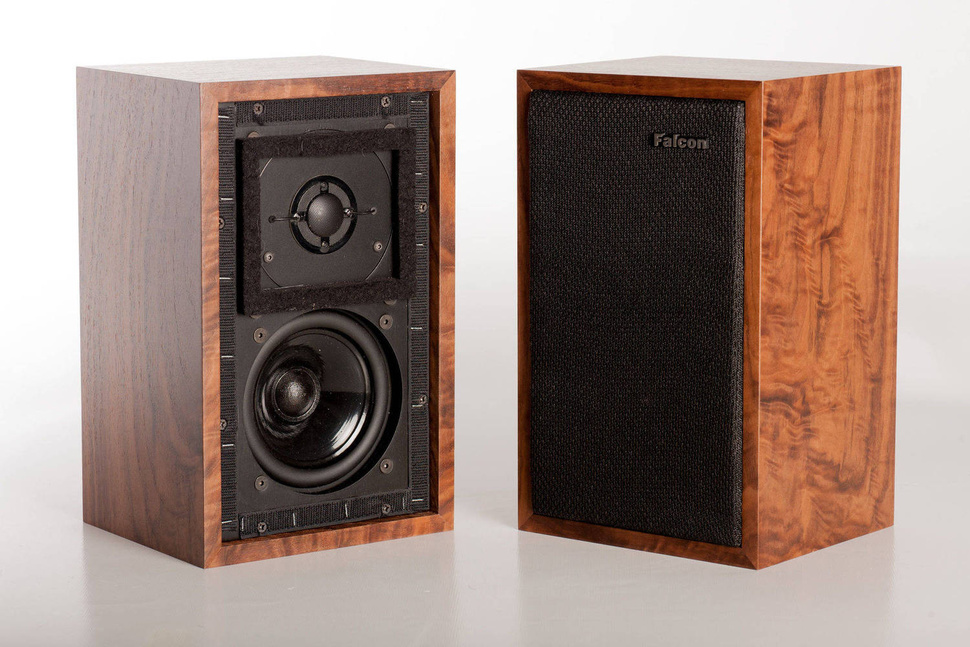 Falcon Acoustics has been associated with the BBC LS3/5a for many years, and the world-renowned Classic BBC Falcon Acoustics LS3/5a is the only authentic LS3/5a made that meets the original 1976 BBC Specification.
The new Falcon Acoustics R.A.M. (Reference Audio Monitor) Studio series is designed to offer outstanding quality at affordable price levels. They offer extraordinary imaging, superb sound balance and a build quality normally not found in speakers in this price range.
There are 3 models in the range comprising the stand mount two-way Studio 10 and 20 as well as the floor standing three-way Studio 30 model. All of the R.A.M. Studio series models feature no-compromise 25mm MDF cabinets wrapped in man-made leather, and feature interchangeable side panels so that your speakers can always match their surroundings.
Please contact me at 519.434.3290 or by email at michael@pcaudio.ca to set up a convenient audition time for you to come by for a look, listen and perhaps a cup of coffee or tea?
Call PC Audio Today
Call Michael directly at 519.434.3290 or on his cell at 519.619.1531.
Email
Email Michael at PC Audio, michael@pcaudio.ca.